Have you ever heard of a village that is not only rich in culture but also has an important connection to one of India's most famous poets and writers? If not, let me introduce you to Bolpur Santiniketan in the Birbhum district of West Bengal. This small city is known for its unique art, literature, and music blend. It is home to Visva-Bharati University, founded by Rabindranath Tagore – a Nobel laureate poet and writer who significantly impacted Indian literature. If you want to explore more cities in West Bengal, Bolpur Santiniketan should definitely be on your list!
Apart from being the birthplace of Tagore and home to Visva Bharati University, Bolpur Santiniketan is a charming village in the Birbhum district of West Bengal. The town has a thriving community of artisans who produce beautiful handwoven fabrics, pottery, and other handicrafts that are popular among tourists from cities all over the world. With its serene surroundings and rich cultural heritage, Bolpur Santiniketan is a must-visit destination for those looking to experience the authentic culture of rural India.
So let's dive in!
Bolpur Weather
Bolpur, Santiniketan, experiences a moderately warm climate, with summer temperatures peaking around 35-42 °C and winter temperatures dipping to 6-15 °C. The area falls under the "Aw" (tropical savanna climate) category as per the Köppen Climate Classification, making it a year-round destination for tourists.
Bolpur History
Legend has it that Bolpur, formerly known as Bolipur, derived its name from the sacrificial offerings made by Raja Surath to goddess Bhavani. The place where the offerings were made became known as Bolipur and eventually evolved into Bolpur over time.
Around 150 years ago, Bolpur was a small village in the Supur Porgana region. It was characterized by Kalikapur, a renowned place that represented the typical village of the past. The area had no rail lines or developed roads, and paddy fields stretched across the landscape. The distinct red soil, known as "Lalmati," was abundant. Bolpur was surrounded by various villages like Sian, Dihipara, Khoskadampur, Paruldanga, Goalpara, Ballavpur, Bandhgara, Surul, Supur, and Raipur.
The establishment of the first railway line by the East India Company in 1859, along with the founding of Visva Bharati Viswavidyalaya by Rabindranath Tagore in 1921, played a significant role in the expansion, development, and popularity of Bolpur.
Over the years, Bolpur has transformed into a major tourist destination in India, owing to its rich history and cultural heritage. The city offers a harmonious blend of traditional and modern lifestyles, attracting people from all walks of life. Its breathtaking natural beauty, world-renowned educational institutions, and religious significance make it an irresistible destination for those eager to explore India's diverse culture and history.
Bolpur's charm is truly unique, unmatched by any other city in India. Its cultural heritage, ancient traditions, and natural splendor set it apart. With its pleasant climate, lush greenery, and tranquil surroundings, Bolpur provides the perfect sanctuary to unwind from the pressures of everyday life. Whether you wish to delve into the city's fascinating history, visit its renowned educational institutions, or simply revel in its natural allure, Bolpur is the ideal destination for you.
Distance from Durgapur to Bolpur
The distance between Durgapur and Bolpur is approximately 27 miles or 50 kilometers by road. There are various modes of transportation available to travel from Durgapur to Bolpur.
By Road: One can choose to travel by car, taxi, or bus. The driving distance between Durgapur and Bolpur is approximately 31.5 miles.
By Train: Although there is no direct train available from Durgapur to Bolpur, there are services available with a transfer at Barddhaman. The journey takes approximately 2 hours and 15 minutes. There are multiple trains available on this route.
By Flight: The nearest airport to Bolpur is the Netaji Subhash Chandra Bose International Airport in Kolkata, which is approximately 122 km away. From there, one can take a taxi or bus to reach Bolpur.
To plan your travel from Durgapur to Bolpur, you can use various online resources such as Yatra.com, Rome2rio.com, Clearcarrental.com, and Goibibo.com. These websites provide information on distance, travel duration, route maps, and travel options such as flights, trains, buses, and taxis.
Top Tourist Spots in Bolpur Santiniketan:
Tagore's Ashram
:
Bolpur Santiniketan, located in the Birbhum district, is famous for being the abode of Rabindranath Tagore, and his residence is now a museum known as Tagore's Ashram. The Ashram is in the heart of Santiniketan village, close to the Visva Bharati University campus. It showcases various items related to the life and works of Tagore. It provides an insight into his life, including his literary works, paintings, sculptures, and personal belongings. The nearest railway station to Bolpur Santiniketan is also easily accessible.
The Ashram near Visva Bharati is easily accessible by road and railway station. Visitors can reach the Ashram by train and then take a short ride of upto 10 minutes to get there. The serene surroundings of the Ashram offer a peaceful ambience for visitors to explore. Additionally, the Ashram houses a library that contains numerous books written by Tagore and other eminent authors.
Kala Bhavana
:
Kala Bhavana is an art school within Visva-Bharati University, founded by Tagore in the Birbhum district. The school offers courses in various art forms, such as painting, sculpture, graphic design, ceramics, textile design, and many more. The campus, spread over 114 acres of land, is located in one of the cities and can accommodate upto several buildings dedicated to different art forms.
Visitors can witness students from Visva Bharati working on their artwork at Kala Bhavana or visit one of the galleries showcasing their creations. Located in Birbhum district, Kala Bhavana is a must-visit for art enthusiasts visiting nearby cities. Kala Bhavana also hosts exhibitions from time to time where visitors can purchase unique art pieces.
Amar Kutir:
Amar Kutir is a cooperative society that sells local handicrafts made by artisans from nearby villages in the Birbhum district upto the cities. Visitors can find a wide range of products, such as textiles, pottery items, wooden crafts, and jewellery made with terracotta beads or bamboo sticks in the city.
The cooperative society was established in 1923 in Birbhum district, providing sustainable livelihoods for rural communities upto the cities. Tourists can visit Amar Kutir in the city to buy souvenirs or learn about traditional techniques for making these handicrafts.
Ballavpur Wildlife Sanctuary:
Ballavpur Wildlife Sanctuary is located around 6 km from Bolpur Santiniketan station in Birbhum city. It is home to various species of flora and fauna. The sanctuary covers an area of 220 acres. Its dense forest cover provides a natural habitat for animals such as deer, jackals, wild boars, monkeys, and many more. Visitors can easily reach the sanctuary by taking a train upto Bolpur Santiniketan station.
Visitors can take a nature walk through the sanctuary or opt for a jeep safari to explore the wildlife. The sanctuary also has several watchtowers from where visitors can spot different animals. It is an ideal destination for nature lovers and wildlife enthusiasts. The sanctuary station is located in Birbhum district, and visitors can explore upto the boundaries of the sanctuary.
Best Places to Visit in Santiniketan:
Uttarayan Complex
:
The Uttarayan Complex is located in Bolpur, Birbhum, and is a popular tourist attraction. It is easily accessible as it is located up to the station. The complex includes two main buildings, Udayana and Konarka, designed by Rabindranath Tagore himself. Udayana was previously the flat where Tagore lived, while Konarka served as a guest house for visitors.
Sangeet Bhavana
:
Sangeet Bhavana, located near the station, is the music department of Visva-Bharati University, founded by Rabindranath Tagore in 1921. This department offers courses in Indian classical music, Rabindra Sangeet, and Western classical music. The building itself is an architectural marvel with excellent acoustics for musical performances. Visitors can attend concerts and events held at Sangeet Bhavana throughout the year, and it's easily accessible as it's just a flat walk from the station. Additionally, it's convenient for those travelling domestically as it's up upto a short drive from the airport for domestic flights.
Chatimtala:
Chatimtala, located within the Santiniketan campus, is a peaceful spot where Tagore used to meditate and write his poems. This place was believed to have inspired him to write some of his most famous works, such as Gitanjali and Ghare-Baire. Situated just a few kilometres from the station, this area is surrounded by trees and greenery, making it an ideal place for relaxation and meditation. Visitors can easily find flats for rent nearby, with prices ranging upto Rs. 5000 per month.
Kopai River
:
Kopai River flows serenely through Santiniketan, up upto 2 km from the station. The river adds to the natural beauty of the flat landscape, making it a perfect place for a leisurely walk or boating. Visitors can also enjoy breathtaking views of the surrounding landscape from several bridges over the river.
Santiniketan, located within 200 km of Kolkata, has much more to offer than just these four places mentioned above; however, these are the most popular tourist attractions that should not be missed. Visitors can also explore other places, such as Kala Bhavana and Tagore's Ashram, to better understand Tagore's philosophy and vision. For those travelling from other parts of India, domestic flights are available upto Kolkata, followed by a flat drive of 3 hours to reach Santiniketan.
Kala Bhavana is an art college founded by Rabindranath Tagore in 1919, located upto a flat 5 km distance from the domestic flights. It offers courses in various forms of visual arts, such as painting, sculpture, and graphic design. The campus has several galleries where visitors can view the works of students and faculty.
Nandan Mela is a fair held every year during the winter season in Santiniketan, located 200 km from Kolkata. It is a cultural extravaganza that showcases the rich heritage of Bengal through music, dance, food, and handicrafts. Visitors can enjoy the fair without worrying about their budget, as the entry fee is upto Rs 100. Domestic flights are available to reach Kolkata for those coming from faraway places.
Tagore's Ashram, located within upto 5 km from the airport, is another place worth visiting for those interested in learning more about Tagore's life and work. The Ashram was once his residence and can be easily accessed by domestic flights. It now houses some of his belongings, such as paintings, manuscripts, and photographs.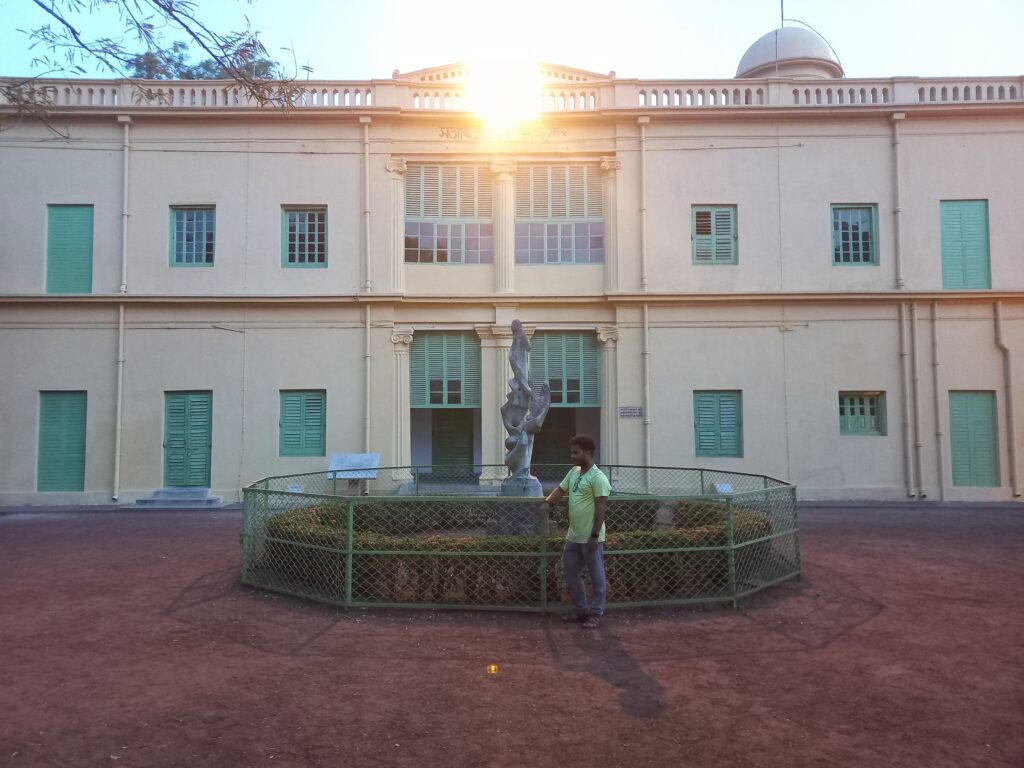 Hotels in Bolpur and Shantiniketan with Starting Prices:
Hotel Royal Bengal (starting from INR 1500)
Suppose you are looking for a budget-friendly hotel in Bolpur. In that case, Hotel Royal Bengal is an excellent option to consider. The hotel offers comfortable rooms at an affordable price, starting from INR 1500. The rooms have all the necessary amenities, such as air conditioning, television, and an attached bathroom. Besides this, the hotel has a restaurant serving delicious local and international cuisine. Additionally, the hotel is located upto 10 km away from the nearest airport, making it a convenient choice for those arriving on domestic flights.
Camellia Hotel & Resort (starting from INR 2500)
Camellia Hotel & Resort is one of the best hotels in Bolpur and Shantiniketan that offers luxurious accommodations at an affordable price. The hotel has well-furnished rooms with modern amenities such as air conditioning, flat-screen TV, private bathroom, and free Wi-Fi. The starting price of the room is INR 2500 per night. The hotel also features a spa centre where guests can relax and rejuvenate after a hectic day.
Mark & Meadows (starting from INR 3500)
Mark & Meadows is another popular hotel in Bolpur that offers elegant accommodation at reasonable prices. The hotel has spacious rooms with all modern amenities such as air conditioning, flat-screen TV, private bathroom with shower facilities, and free Wi-Fi. The starting price of the room is INR 3500 per night. The hotel also provides facilities like a swimming pool, fitness centre, and restaurant serving local delicacies.
Baul Mon Resort (starting from INR 4000)
Baul Mon Resort is one of the most luxurious resorts in Bolpur that provides world-class facilities to its guests. The resort has beautiful cottages surrounded by lush greenery, offering a serene atmosphere perfect for relaxation away from city life's hustle. Each cottage has all modern amenities, such as air conditioning, flat-screen TV, a private bathroom with shower facilities, and free Wi-Fi. The starting price of the room is upto Rs 4000 per night. The resort also features a swimming pool, spa centre, and restaurant serving local and international cuisine.
Getting Around Bolpur Santiniketan: Transportation Options:
Cycle Rickshaws
 for Short Distances
One of the most popular and convenient transportation in Bolpur Santiniketan is cycle rickshaws. These three-wheeled vehicles can carry up to two passengers at a time. They are ideal for short distances, such as going from one tourist spot to another or exploring the local markets.
Cycle rickshaws are not only affordable but also eco-friendly, as they do not emit any harmful gases. They provide a unique way to explore the town while enjoying the fresh air and scenic beauty. You can easily find them near the railway station or on major roads for upto Rs. [insert price range here].
Taxis or Rental Cars for Longer Distances
If you plan to travel long distances within Bolpur Santiniketan, hiring a taxi or renting a car is your best option. This mode of transportation provides more comfort and flexibility than cycle rickshaws and can cost upto Rs. XXXX depending on the distance and duration of your trip.
Taxis and rental cars can be booked online or through local travel agencies. The charges may vary depending on the distance travelled, type of vehicle rented, and duration of use. Some popular rental car services include Zoomcar, Ola Rentals, and Avis India.
Local Buses
 Connecting Major Tourist Spots
Another affordable option for getting around Bolpur Santiniketan is by using local buses. These buses connect major tourist spots within the town, making it easy for travellers to explore different places without spending too much on transportation.
The bus routes cover areas such as Visva-Bharati University, Kankalitala Temple, Amar Kutir Society for Rural Development, Ballavpur Wildlife Sanctuary, and more. You can easily find these buses at designated bus stops throughout the town.
Train Services Available from Kolkata
For those travelling from Kolkata to Bolpur Santiniketan, taking a train is the most convenient option as it can cost upto Rs. XXXX. The town has its railway station, which is well-connected to major cities in India.
Some popular trains between Kolkata and Bolpur Santiniketan include the Shantiniketan Express, Howrah-Bolpur Kaviguru Express, and Howrah-Visva Bharati Fast Passenger. The journey takes around 2-3 hours, depending on your chosen train.
Road
Bolpur Santiniketan is well-connected by road to major cities in West Bengal. National Highway 14 passes through the town, making it easy for travellers to reach their destination by car or bus.
Must-Try Local Cuisine in Bolpur Santiniketan:
Pithe Puli: Traditional Bengali Sweet Dish
Pithe Puli is a traditional sweet dish that must try when visiting Bolpur Santiniketan. It is made with rice flour and jaggery, which gives it a unique taste and texture. The dish is typically prepared during winter and served during festivals such as Makar Sankranti. Moreover, this delicious dessert is available at local food stalls for upto Rs 50.
To prepare Pithe Puli, rice flour is mixed with water to form a dough-like consistency. Small portions of the dough are then flattened into discs and filled with grated coconut, jaggery, cardamom powder, and sometimes even khoya (dried milk solids). The discs are then folded to form half-moon shapes and sealed by pressing the edges together. These delicious treats can be made for upto Rs 100 per batch.
The filled discs can be made for upto Rs. Fifty per piece and then boiled in water until they float to the surface, indicating that they are cooked. They are then removed from the water and served hot or at room temperature. Some people like to drizzle them with ghee (clarified butter) before serving.
Luchi Alur Dom: Popular Breakfast Dish
Luchi Alur Dom is another popular dish you must try when visiting Bolpur Santiniketan. It is a breakfast dish that consists of puffed bread (luchi) served with spicy potato curry (alur dom). You can enjoy this delicious meal for upto Rs 100.
To prepare Luchi, wheat flour dough is rolled out into small circles and deep-fried until they puff up. The puffed bread is then drained on paper towels to remove excess oil, costing upto Rs. [price].
For the potato curry, potatoes are boiled and then sautéed in a mixture of spices such as cumin seeds, bay leaves, ginger paste, garlic paste, onion paste, turmeric powder, red chilli powder, coriander powder, garam masala powder along with tomato puree. The spicy potato curry is then served hot with the puffed bread for upto rs. 100.
Chhanar Paturi: Cottage Cheese Wrapped in Banana Leaves
Chhanar Paturi is a unique dish you must try when visiting Bolpur Santiniketan. It is a vegetarian dish with cottage cheese (chhana) wrapped in banana leaves and mustard paste. The best part is that it costs upto Rs. 200 only, making it an affordable and delicious option for everyone.
To prepare Chhanar Paturi, fresh cottage cheese is mixed with spices such as salt, turmeric, chilli powder, and cumin powder. The mixture is then divided into small portions and wrapped in banana leaves to form small packets that cost upto Rs. [price].
The packets are then steamed or roasted until cooked through, costing upto Rs. Meanwhile, mustard seeds are soaked in water for some time and then ground into a fine paste along with green chillies to make the mustard paste.
Once the packets are cooked, they are removed from the heat and opened up. The rs mustard paste is spread over the cottage cheese, and the packets are closed before being served hot.
Shopping in Bolpur Santiniketan: Souvenirs and Handicrafts
Batik Printed Textiles
Bolpur Santiniketan, a small village in the Birbhum district of West Bengal, is known for its unique handicrafts and textiles. One of the most popular handicrafts you can find here is the batik printed textiles. Creating these textiles involves drawing designs on fabric using wax and then dyeing them to produce vibrant patterns. You can find various batik-printed products such as sarees, scarves, stoles, and even home decor items like cushion covers and table runners.
Dokra Metal Crafts
Another famous handicraft that you can find in Bolpur Santiniketan is the dokra metal craft. This art form involves casting brass or bronze sculptures using the lost-wax technique. The artisans use clay models to create intricate designs that are then cast into metal using traditional methods. You can find okra sculptures depicting animals, birds, human figures, and even deities. These make for beautiful souvenirs or home decor items.
Kantha Embroidery
 Products
Kantha embroidery is a traditional form of embroidery that originated in West Bengal. It involves stitching together old saris or dhotis layers to create new fabrics with vibrant patterns. Kantha embroidery products like sarees, dupattas, shawls, and bags are popular among Bolpur Santiniketan tourists. You can also find kantha embroidered quilts and bedspreads, making unique gifts.
Shantiniketan Leather Goods
Shantiniketan leather goods are another popular souvenir item that you can buy in Bolpur Santiniketan. These leather products are made from high-quality leather by skilled artisans trained at Shantiniketan's Visva Bharati University. You can find a variety of leather goods like bags, wallets, belts, and shoes that are stylish and durable.
Plan Your Next Trip to Bolpur Santiniketan:
If you're looking for a unique travel experience, Bolpur Santiniketan should be at the top of your list. This charming town in West Bengal offers a blend of cultural heritage, natural beauty, and artistic expression that will captivate any traveller.
During your visit, check out the top tourist spots in Bolpur Santiniketan, such as Tagore's Ashram and Khoai Mela. And don't forget to explore the best places to visit in Santiniketan, like Sangeet Bhavan and Upasana Griha, where you can enjoy cultural performances for just a few rs.
There are plenty of hotels in Bolpur and Shantiniketan with starting prices as low as Rs. 1000 that will fit any budget. Depending on your preference and budget, you can choose from luxury resorts or cosy homestays.
Getting around Bolpur Santiniketan is easy, with various transportation options, including taxis, buses, and rickshaws. And while you're there, try out some of the local cuisines, such as tithe, roshogolla, and other delicious dishes that cost only a few rs.
For those who love shopping, Bolpur Santiniketan has an abundance of souvenirs and handicrafts that make perfect gifts for friends and family back home.
Overall, visiting Bolpur Santiniketan is an enriching experience that should not be missed. So start planning your trip today, and bring enough rs for souvenirs and local delicacies!
FAQs:
Q: What is the best time to visit Bolpur Santiniketan?
The best time to visit Bolpur Santiniketan is during the winter months, from November to February, when the weather is pleasant. The expenses are within your budget, as living costs are relatively low compared to other tourist destinations.
Q: How far is Bolpur from Kolkata?
A: Bolpur is approximately 160 km from Kolkata, which takes 3-4 hours by car or train.
Q: What are some of the popular festivals celebrated in Bolpur Santiniketan?
Some popular festivals celebrated in Bolpur Santiniketan include Poush Mela, Basanta Utsav, and Rabindra Jayanti. Visitors can enjoy these festivals with their loved ones while spending only a few rs on food and souvenirs.
Q: Is it safe to travel to Bolpur Santiniketan?
Yes, Bolpur Santiniketan is a relatively safe place to visit. However, taking necessary precautions like avoiding isolated areas at night is always advisable to ensure your safety and security, especially if you are carrying valuable items worth thousands of rs.
Q: Can I find vegetarian food options in Bolpur Santiniketan?
Yes, there are plenty of vegetarian food options available in Bolpur Santiniketan within the budget of Rs., including local delicacies like chana pulao and shukto.