Welcome to Amar Kutir, a haven of creativity and craftsmanship nestled on the picturesque banks of the Kopai River, a mere 15 kilometers from Santiniketan in the Birbhum district of West Bengal, India. Amar Kutir, meaning "my cottage" in Bengali, was once a refuge for brave activists of the independence movement and has now transformed into a thriving cooperative society dedicated to the promotion of arts and crafts.
Early Years: A Vision Takes Shape at AmarKutir
The story of Amar Kutir traces back to the year 1922 when a young man named Sushen Mukherjee had a life-changing encounter with Mohandas Karamchand Gandhi, popularly known as Mahatma Gandhi. Mukherjee, who had been actively involved in the revolutionary movement for Indian independence, met Gandhi during his visit to Santiniketan, which was extended through an invitation from the eminent poet and philosopher, Rabindranath Tagore.
Mukherjee, a visionary and wanderer at heart, had embarked on a spiritual quest to unravel the purpose of life. During his extensive travels across India, he became deeply influenced by the idea that the foremost purpose of one's life should be to liberate the nation from foreign rule. Inspired by this noble ideology and the surging freedom movement led by luminaries like Mahatma Gandhi, Netaji Subhas Chandra Bose, and Ballav Bhai Patel, Mukherjee immersed himself in the fight for India's freedom. It was during this time that he met Mahatma Gandhi and Subhas Bose, the stalwarts of the movement.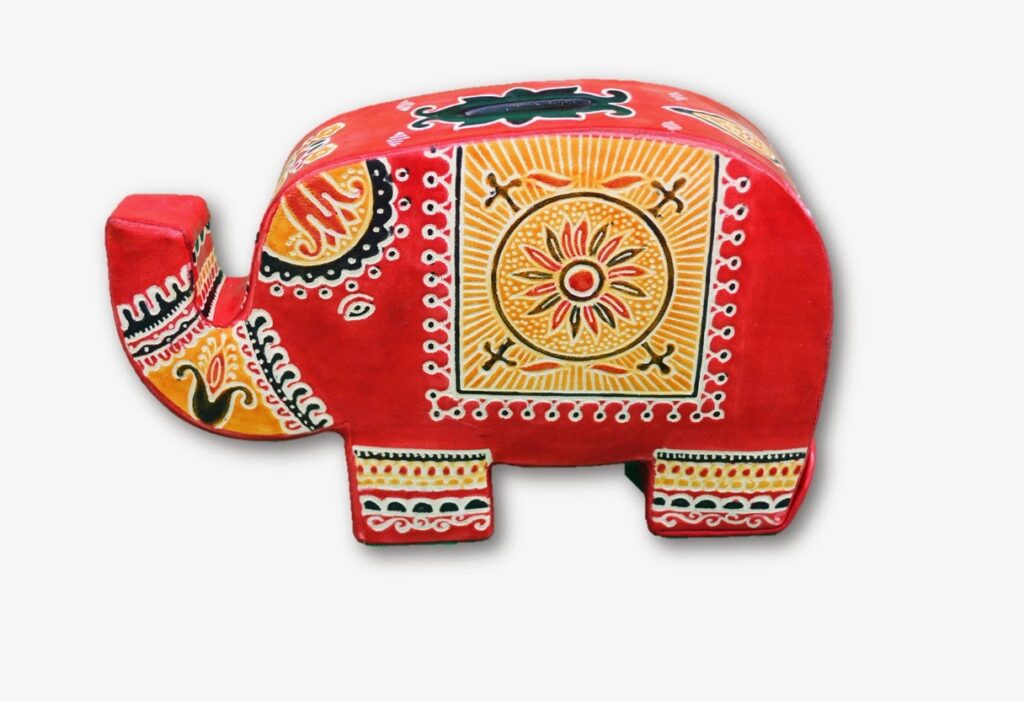 Driven by the vision of creating a sanctuary where young freedom fighters could sustain themselves amidst the struggle, Mukherjee scoured the remote regions of Birbhum district in West Bengal until he discovered a pristine expanse of 100 acres along the serene banks of the Kopai River. This secluded paradise, not far from the present-day Bolepur and Shantiniketan, became the foundation of Amar Kutir. Mukherjee's mission was clear—to establish a cottage industry that would empower the freedom fighters with the means of livelihood while concealing them from the vigilant gaze of the British police.
Mistaken Attribution to Tagore: A Clarification
It is worth mentioning that Amar Kutir's journey and contributions to the cause of rural reconstruction were carried out independently of the renowned institution, Visva Bharati, set up by Rabindranath Tagore at Sriniketan in 1922. Despite their geographical proximity, Tagore never visited Amar Kutir, nor did the institution receive any formal recognition from his esteemed establishment at Shantiniketan. While the two entities pursued their respective missions, Amar Kutir flourished as a hub of revolutionaries and village crafts under the tireless efforts of Sushen Mukherjee and his associates.
Revolutionaries and Village Craft: Fostering Art and Ideals
During his intermittent periods of respite from the ardor of the freedom movement, Sushen Mukherjee embarked on diverse endeavors to sustain the activities of Amar Kutir. He engaged in door-to-door sales, offering quality tea, unique handicrafts, and antiquities to nobles and well-wishers. He also ventured to cities like Bombay and Madras, exploring avenues for revenue generation to support the nascent establishment. Through these experiences, Mukherjee developed expertise in waxing, cracking, and printing techniques, particularly in the art of Batik Print on fashionable leather goods such as handbags, purses, and briefcases—a pioneering craft that he acquired through interactions with traders from Malaysia and Indonesia in the late 1930s and early 1940s.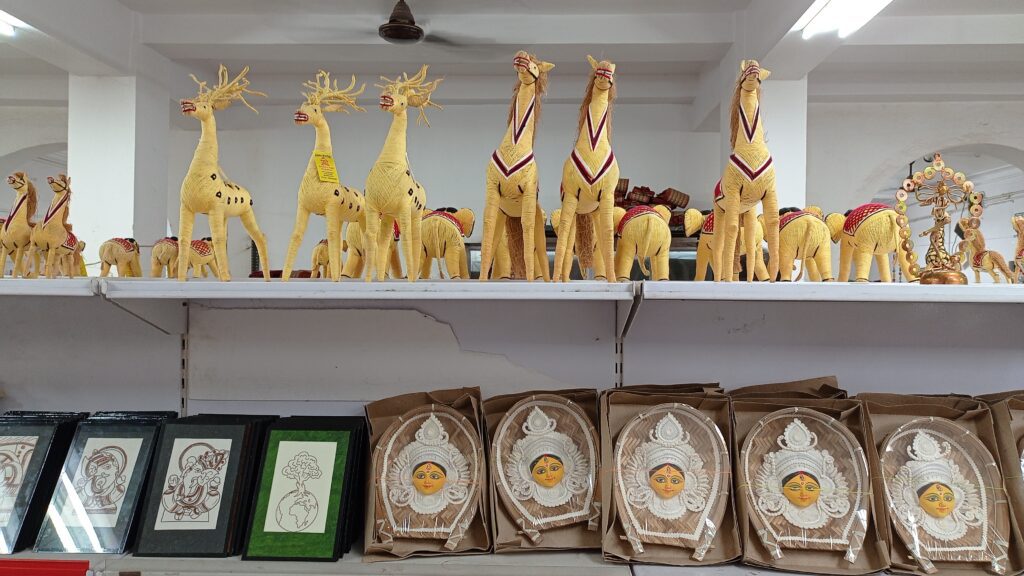 Mukherjee's time in prison provided him with an opportunity to connect with several revolutionary leaders, including Moni Ganguly and Panna Lal Dasgupta. The British authorities' prisons of that era became hotbeds of Marxist discussions and training. When the British government eventually relaxed its rules and released many revolutionaries in 1938, a significant number of them found their way to Amar Kutir. These revolutionaries played a pivotal role in organizing night classes and disseminating Marxist ideas among the rural masses. The outbreak of the Second World War in 1939 further propelled their involvement, as they actively participated in organizing peasant movements and were at the forefront of the Quit India movement in 1942.
Post-Independence Years: Empowering Rural Handicrafts
With India's independence from British rule in 1947, Amar Kutir underwent a transformative phase and emerged as a cooperative committed to rejuvenating and developing rural handicrafts. This new chapter resonated with the ideals of self-help and sustainable rural development championed by Rabindranath Tagore. In 1978, the Amar Kutir Society for Rural Development was officially registered, solidifying the organization's commitment to empowering local communities through craftsmanship and economic opportunities.
Sushen Mukherjee, a man who had touched the lives of numerous individuals during his lifetime, recognized the exceptional potential of two brothers, Kamalaksha Bose and Alok Bose. Impressed by their dedication and humility, Mukherjee adopted the brothers as his own sons and entrusted them with the responsibility of carrying forward his selfless work. Through a deed of conveyance, he transferred the property and its legacy to Kamalaksha Bose and Alok Bose, who continued to manage Amar Kutir from 1955 until the late 1970s or early 1980s. Eventually, they facilitated the transfer of the property to create the autonomous body known as Amar Kutir Society for Rural Development, ensuring its self-sufficiency and continued benefit to the local population. The society now serves as a platform where local artisans can showcase their exquisite merchandise, including needlework, leather handicrafts, and more, selling their creations to visiting tourists or exporting them to foreign markets.
Activities: Unleashing Artistic Brilliance
Amar Kutir stands as a thriving cooperative unit dedicated to producing an array of artistic treasures. Its craftsmen and craftswomen skillfully create leather goods, kantha-stitched saris, bamboo crafts, and exquisite batik pieces, all offered at reasonable prices. The leather-craft unit, in particular, provides employment opportunities to a predominantly female workforce, empowering them economically and socially. Moreover, Amar Kutir houses a batik unit, a needlecraft unit, and shola and lac crafts units, each preserving and promoting traditional artistic techniques.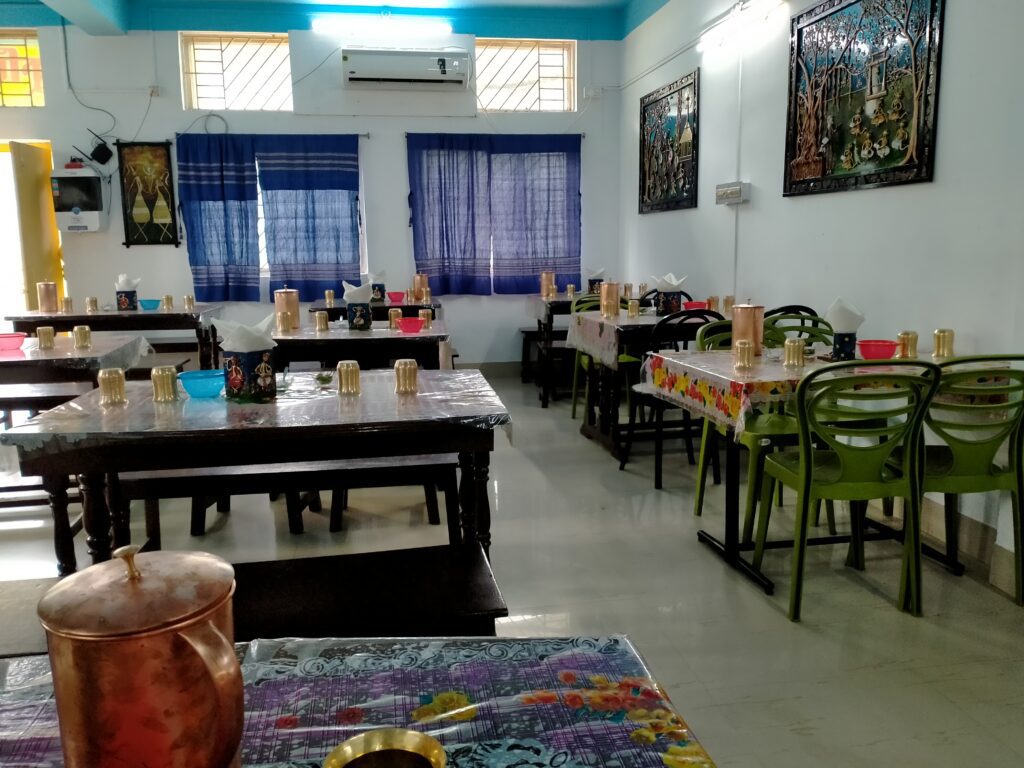 Recognizing the importance of skill development, a craft development center was established at Amar Kutir in 1992 through a Central government initiative. Additionally, in 1993, a hand-block printing training center was inaugurated, further nurturing the legacy of craftsmanship in the region. The kantha-stitch sarees produced here find appreciation in both national and international markets, serving as a testament to the timeless beauty and craftsmanship nurtured by Amar Kutir.
In conclusion, Amar Kutir's journey from its revolutionary roots to becoming a catalyst for rural development through artistic brilliance has been truly remarkable. The cooperative's commitment to preserving cultural heritage, empowering local communities, and fostering sustainable craftsmanship shines through its exceptional products and initiatives. As Amar Kutir continues to inspire and uplift, it remains a testament to the indomitable spirit of creativity and the pursuit of freedom.