Festivals at Santiniketan: A Celebration of Art, Culture, and Life
Santiniketan, the birthplace of Nobel Laureate Rabindranath Tagore, has long been known for its festivals. Every year, people from all over India and beyond come to this small town to experience its vibrant culture and unique festivities. Throughout the year, these festivals bring together locals and visitors alike in a celebration of music, art and literature that celebrates the spirit of Tagore's vision. In this article, we'll take a look at some of the most popular festivals held in Santiniketan.
Basant Utsav
A. History and Significance
Basant Utsav, also known as the Spring Festival, is another prominent festival celebrated in Santiniketan. Inspired by the ancient Indian festival of Holi, Rabindranath Tagore introduced Basant Utsav to celebrate the arrival of spring and the blossoming of nature. The festival is a unique blend of traditional Holi celebrations and the poetic charm of Tagore's songs, dances, and plays.
B. Celebrations and Attractions
Basant Utsav is celebrated on the day of Holi, usually in March. The students and staff of Visva-Bharati University, founded by Rabindranath Tagore, participate in the festivities with great enthusiasm. Dressed in vibrant yellow outfits, they sing, dance, and perform Tagore's compositions, signifying the blossoming of flowers and the rejuvenation of life. After the cultural programs, the participants and visitors indulge in the traditional Holi festivities, smearing each other with colorful powders and water. The joyous atmosphere, combined with the soulful music and the picturesque surroundings of Santiniketan, makes Basant Utsav a truly unforgettable experience.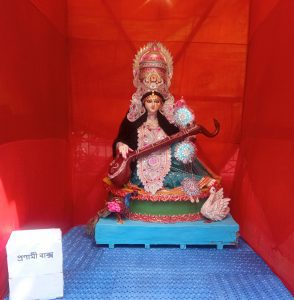 Poush Mela
A. History and Significance
Poush Mela is an annual fair held in Santiniketan during the Bengali month of Poush, which usually falls in December. It was initiated by Rabindranath Tagore's father, Maharshi Debendranath Tagore, to commemorate the establishment of the Brahmo Samaj in Santiniketan. Today, Poush Mela has evolved into a significant cultural event, showcasing the region's art, crafts, music, and dance.
B. Celebrations and Attractions
Poush Mela is a three-day festival, attracting thousands of visitors from across the globe. The festival kicks off with the melodious rendition of Tagore's songs and prayers, followed by a variety of cultural programs. Local artisans and craftsmen display their creations, ranging from pottery, textiles, and handicrafts to paintings and sculptures. Visitors can also enjoy traditional Bengali delicacies, live music, and dance performances by renowned artists.
Nandan Mela
A. History and Significance
Nandan Mela, held every year in November or December, is a celebration of art and creativity in Santiniketan. Established by Ramkinkar Baij, a pioneering Indian sculptor and painter, the festival aims to promote and support young artists by providing them a platform to showcase their talent. The proceeds from the sale of artworks during Nandan Mela are used to fund the Nandan Art Gallery, a prominent art institution in Santiniketan.
B. Celebrations and Attractions
Nandan Mela is a two-day event, attracting artists, art enthusiasts, and tourists from all over the world. The festival features a wide range of art forms, including painting, sculpture, printmaking, and photography. Young artists from Visva-Bharati University and other art institutions participate in the event, exhibiting their creations for sale at affordable prices.
In addition to the art exhibitions, Nandan Mela also features cultural programs, workshops, and interactive sessions, where visitors can engage with the artists and learn about various art forms. The festival provides a unique opportunity to witness the vibrant artistic community of Santiniketan and acquire original artworks at reasonable prices.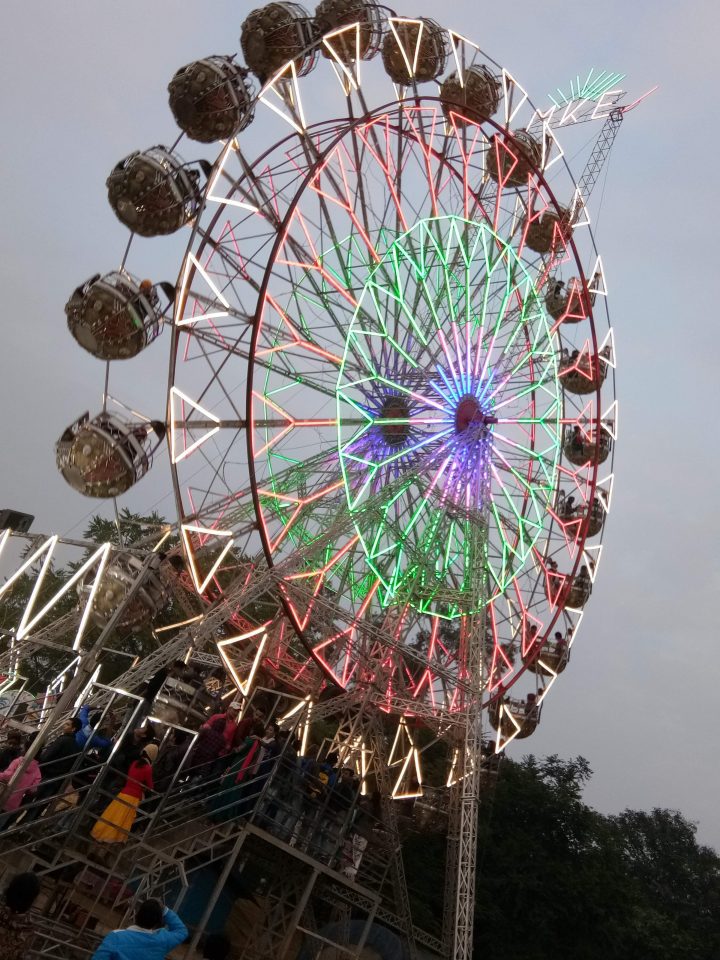 At Nandan Mela, visitors also get to experience Santiniketan's culture first-hand; they can visit some of the town's iconic sites such as Kala Bhavan and Shilpa Bhavan, stroll through its sprawling grounds, explore its many galleries, or just relax in its tranquil atmosphere. All in all, this festival offers a captivating glimpse into West Bengal's culture and traditions—one that should not be missed!
Briksharopan and Halakarshan
A. History and Significance
Briksharopan (tree planting) and Halakarshan (ploughing ceremony) are two agricultural festivals celebrated in Santiniketan, reflecting the town's close connection with nature and the environment. Rabindranath Tagore introduced these festivals to inculcate a sense of responsibility towards the environment and promote sustainable living among the students and residents of Santiniketan.
B. Celebrations and Attractions
Briksharopan is celebrated on the 22nd day of the Bengali month of Shravan, which usually falls in July or August. On this day, students and staff of Visva-Bharati University, along with local residents, participate in a tree-planting ceremony. The event emphasizes the importance of afforestation and conserving the natural environment.
Halakarshan, on the other hand, is held on the 1st day of the Bengali month of Bhadra, typically in August. This festival marks the beginning of the agricultural season and is celebrated with a ploughing ceremony. Students, teachers, and local farmers come together to plough the fields, highlighting the significance of agriculture and the rural way of life.
Both Briksharopan and Halakarshan serve as a reminder of the harmonious relationship between humans and nature, a core principle that Rabindranath Tagore sought to promote through the establishment of Santiniketan.
Rabindra Jayanti
A. History and Significance
Rabindra Jayanti is an annual event held to celebrate the birth anniversary of Rabindranath Tagore, the founder of Visva-Bharati University and the first non-European to win the Nobel Prize in Literature. His immense contribution to Indian literature, music, and art makes Rabindra Jayanti an essential part of Santiniketan's cultural calendar.
B. Celebrations and Attractions
Rabindra Jayanti is celebrated on the 25th day of the Bengali month of Boishakh, which usually falls in May. The day begins with a morning procession, where students and teachers of Visva-Bharati University walk through the streets of Santiniketan, singing Tagore's songs and reciting his poems. The university campus comes alive with various cultural programs, including plays, dance performances, and music recitals.
Visitors can also explore the various attractions of Santiniketan, such as the Uttarayan Complex, which houses Tagore's residence, the Rabindra Bhavan Museum, and the Sangeet Bhavan. Rabindra Jayanti is an excellent opportunity to delve into the life and works of this legendary figure and experience the unique cultural ambiance of Santiniketan.
Holi Utsav
Holi Utsav is one of the most celebrated festivals at Santiniketan. Every year, locals and visitors alike come together to celebrate this vibrant festival of colors. The festivities involve singing traditional Bengali songs, playing musical instruments, and dancing in a joyous atmosphere. People apply color on each other's faces and dress up in festive traditional attire to mark the occasion. The entire campus is illuminated with lights and decorations that make it look like a fairytale.
Guests are served delicious snacks such as gujiya, jalebis, kachoris and phuchka. It's an incredible sight to behold when families gather around bonfires that symbolize the victory of good over evil. As night falls, fireworks light up the sky to complete the festivities with a magical touch. In essence, Holi Utsav at Santiniketan offers a unique experience that allows people to immerse themselves in the spirit of joy and celebration as they revel in its cultural heritage.
Frequently Asked Questions
What Is The History Behind The Festivals At Santiniketan?
The history behind festivals at Santiniketan dates back to the 19th century when it was founded by Rabindranath Tagore. He believed that through celebrating festivals and engaging in cultural activities, people could come together in harmony and peace. Festivals at Santiniketan have evolved over time, but still maintain the core value of bringing people from all walks of life together in a spirit of celebration.
Who Are The Main Organizers Of The Festivals?
The main organizers of any festival are typically the ones responsible for planning, directing and overseeing the event. When it comes to the festivals at Santiniketan, Visva-Bharati University is the main organizer and promoter of these events. Established by Rabindranath Tagore in 1921, Visva-Bharati University has been organizing festivals at Santiniketan since its inception, which include Basanta Utsav (Spring Festival) and Poush Mela (Winter Festival). In addition to this, there are other organizations such as Shilpgram who also help with the organization of these festivals.
What Is The Best Time Of Year To Visit Santiniketan For The Festivals?
The best time of year to visit Santiniketan for the festivals is during the spring months. This is when the most popular festivals are held, such as Basanta Utsav and Poush Mela. These festivals are celebrated with much fanfare and attract crowds from all over India and even abroad. The vibrant atmosphere and cultural activities make it a great time to visit Santiniketan.
Are There Any Cultural Activities Associated With The Festivals?
Yes, there are a variety of cultural activities associated with the festivals at Santiniketan. These events typically involve traditional dance and music performances, workshops on local art forms, and engaging talks by experts on the culture and history of the region. Visitors can participate in interactive sessions that include storytelling, folk singing, and craft making. There are also book readings, debates, film screenings, and more to enjoy during these festivities.
Are There Any Special Foods Served During The Festivals?
Yes, there are special foods served during festivals. These can range from traditional Bengali dishes, to a variety of snacks and desserts. Some popular dishes include delicious pulaos, fish curries, and various sweets like roshogolla and sandesh. During festivities, the local restaurants also prepare special thalis with a selection of regional delicacies.
Conclusion
The festivals at Santiniketan are a testament to the town's rich cultural heritage and the enduring legacy of Rabindranath Tagore. From the vibrant celebrations of Poush Mela and Basant Utsav to the solemn observance of Briksharopan and Halakarshan, these events bring together people from all walks of life, transcending the barriers of caste, religion, and nationality.
Visiting Santiniketan during these festivals is a unique opportunity to experience the town's vibrant artistic and cultural spirit, immerse oneself in the timeless works of Tagore, and connect with the ideals of love, harmony, and unity that continue to shape this remarkable community.